MA'IINGAN DEVELOPMENT INC
The strength of the wolf lies in the pack.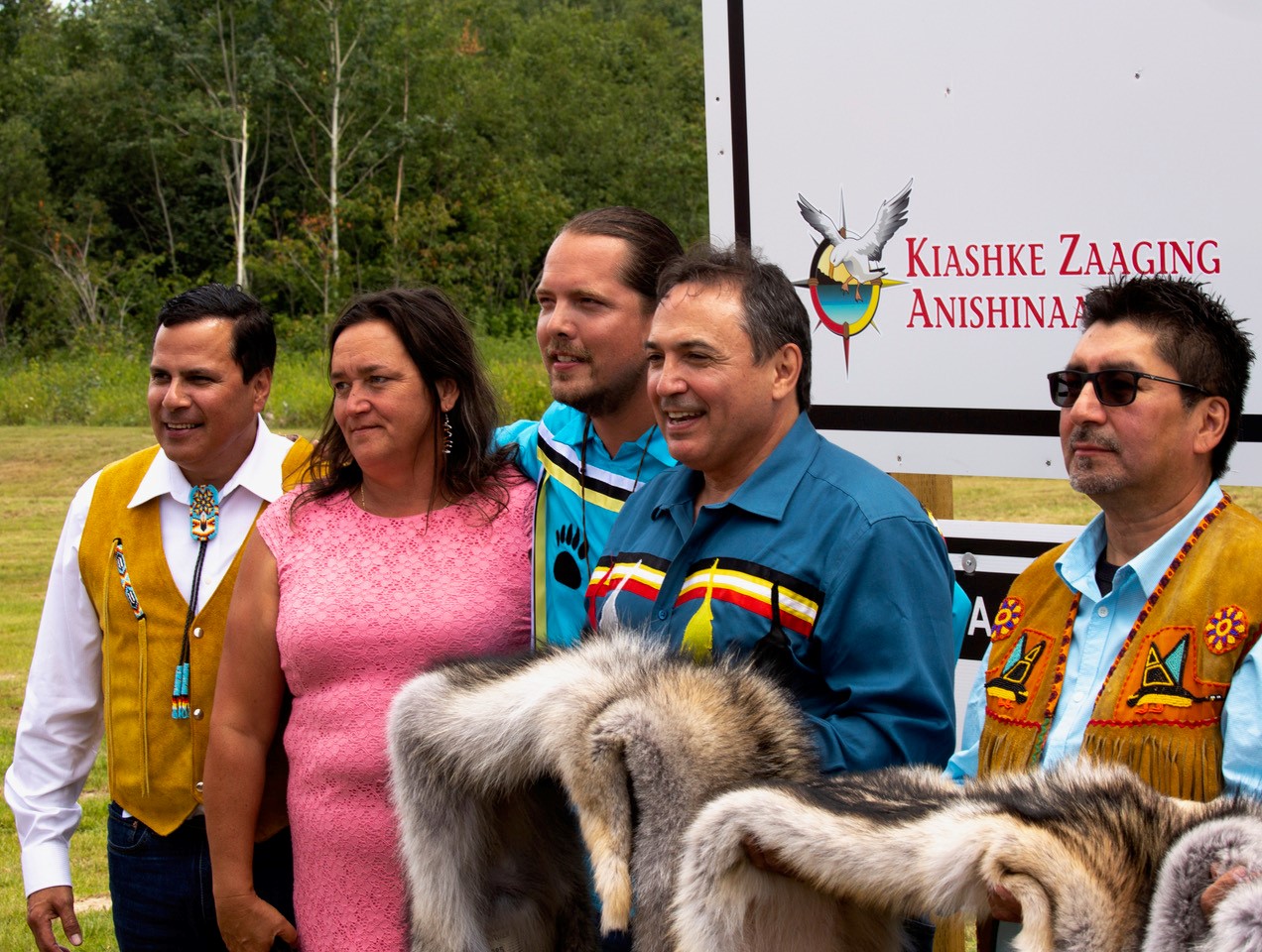 Canada's Game Changer:
Off-grid diesel reduction to energy sovereignty
"This project reflects our peoples' connection with the land and our responsibility as caretakers on behalf of all living things for seven generations. Through KZA's ownership of the microgrid, we shall replace thousands of liters of dirty diesel fuel with clean solar power, and would be honored to share our experience with off-grid Indigenous communities across Canada."
– Chief Wilfred King
The strength of the wolf lies in the pack.
MA'IINGAN DEVELOPMENT INC
The Gull Bay First Nation Micro Grid Project will be Canada's FIRST fully-integrated remote renewable energy-storage micro grid! The Micro Grid project is showcasing innovative technology and integration with its combination of solar photovoltaic power, battery energy storage, and a micro grid controller connecting to the existing Hydro One Remotes diesel generating station to provide clean solar power and off-set diesel use. Switching from diesel to solar power in a seemingly smooth transition with the integration of lithium-ion battery energy storage micro grid technology. When the sun is shining, the Community will be powered by Sun and the diesel generators will switch off reducing approximately 110,000 litres or 25% if diesel fuel a year.
Coordinated through an Indigenous Clean Energy Planning (ICEP) Process, directed by Chief and Council, with the support of the Mashkawiziiwin Energy Projects Team and Lumos Energy, Ontario Power Generation (OPG) are GBFN's project development partners  and have procured Alltrade Industrial as the general contractor and constructor for the Project. Other collaborators include Hydro One Remote Community Inc. (Remotes), MaRS Advances Energy Center, ABB Inc., and DNV GL (Alltrade's Engineer).
The project cost is approximately $8-9 Million dollars and will receive funding support from various government and private sources to offset project costs including; Ontario Smart Grid Fund, Northern Ontario Heritage Fund, Energy Partnerships Program, and the LDC Tomorrow Fund.
This project is a source of pride for Gull Bay First Nation knowing their future will be cleaner and the Next Generations will have clean energy technology in their home.
KZA-GBFN's primary will remain diesel UNTIL enough different green energy sources exceed the current diesel generation stations capacity output
MA'IINGAN DEVELOPMENT INC